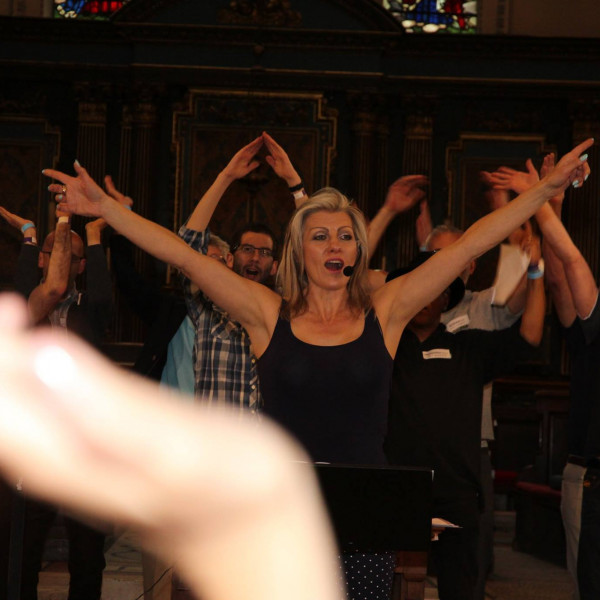 Popchoir is the perfect solution for any company wanting to boost or maintain their employees' morale.
Either as a one-off team-building day or a regular weekly activity, Popchoir can come into your workplace and infuse your staff with the feelgood factor that singing brings. Tailor-made for your business, we also offer workshops, public speaking coaching and leadership training.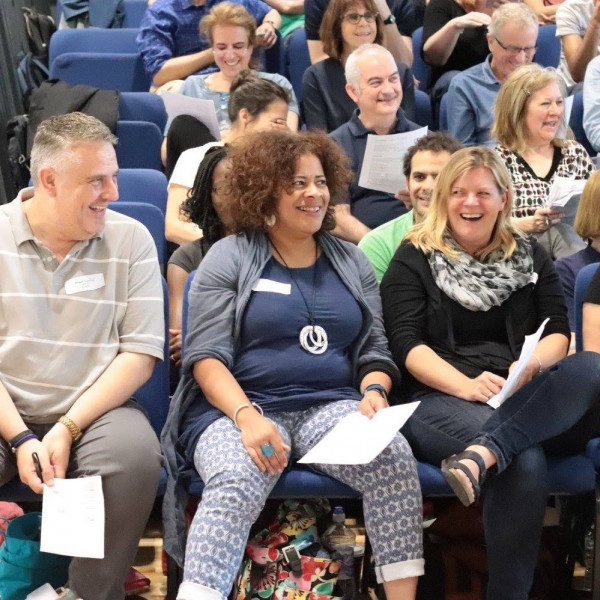 Not only does it help build a sense of community, but singing also has proven and recognised health benefits.
It lowers stress, eases tension, improves circulation and respiration and releases loads of good endorphins into the body, which elevate the mood and make you feel a whole lot better. Sick days taken due to stress and mental health issues are on the increase and cost your business thousands in lost work hours. So help to keep your employees well and in work, because as we all know, a workforce who feel energised, happy and connected to each other is a much more productive one.
Call or email us to discuss how we can help your Company.
Book a taster
Sign Up
Sign me up
It look's like you've tried to book a taster before
We already have your details in our system. We've sent you an email with a link to click.
Once you click this, we can get your taster session booked.
Please note, this link will expire in an hour.
Thank you for booking!
Thank you for booking your taster session with us! You will shortly receive an email confirming the details - please read this before attending to ensure your chosen date is going ahead. (If you can't find it, please check your junk mail and add [email protected] to your email contacts to ensure future emails reach your inbox).
We look forward to seeing you and welcoming you to Popchoir, but if you have any questions in the meantime, please do not hestitate to contact us via [email protected] or on 020 8659 5464.
Notes and Tips