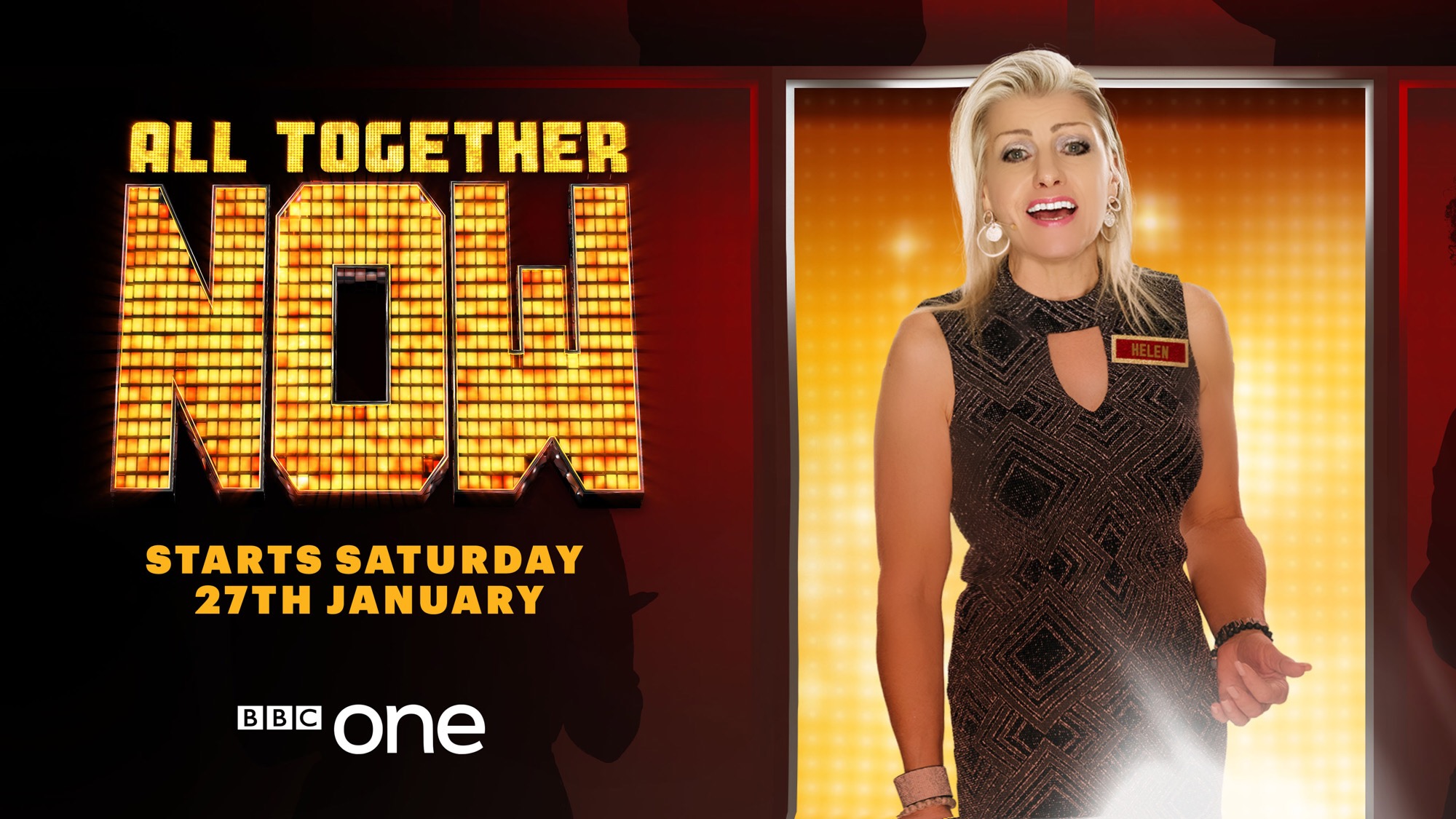 ALL TOGETHER NOW - Saturday Nights BBC1 7.15pm
27 January 2018
Look out for 'All Together Now' coming to BBC1 on Saturday nights, featuring our very own Founder and Director, Helen Hampton in the 100!
All Together Now is a fantastic new series coming to BBC1 from tonight! It's a singing contest but with a twist. No promises of a career, just a cash prize and the chance to win over the toughest judging panel anywhere!
Popchoir members helped to rehearse this show in the very early days of conception, so we feel a special connection to it and were so thrilled when the show was commissioned. Helen was invited to be one of The Hundred - a formidable panel of judges from across the entertainment and music industry, and of course, because of Helen's vast wealth of experience as a session singer, vocal coach, performer and Choir Director, she has just about every angle covered! Watch the 6 part series start tonight at 7.15pm and see if you can spot her while you get to know the other 99 judges too! Head judge is Geri Horner - former spice girl and the show is hilariously hosted by Rob Beckett!