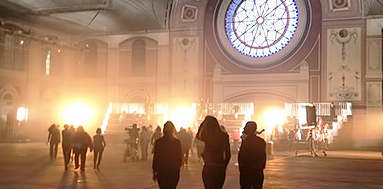 Josh Groban Shoot "I Believe"
29 May 2017
100 Popchoir members, 1 global star, a magnificent venue and a film crew..... This is the result: "I Believe"
When the Popchoir phone goes we never know what to expect, and back in March 2013, this was a great phone call to take! We had a fantastic day shooting this video with Josh and he was as lovely as we'd hoped. We love the song and we love the way the video turned out too!