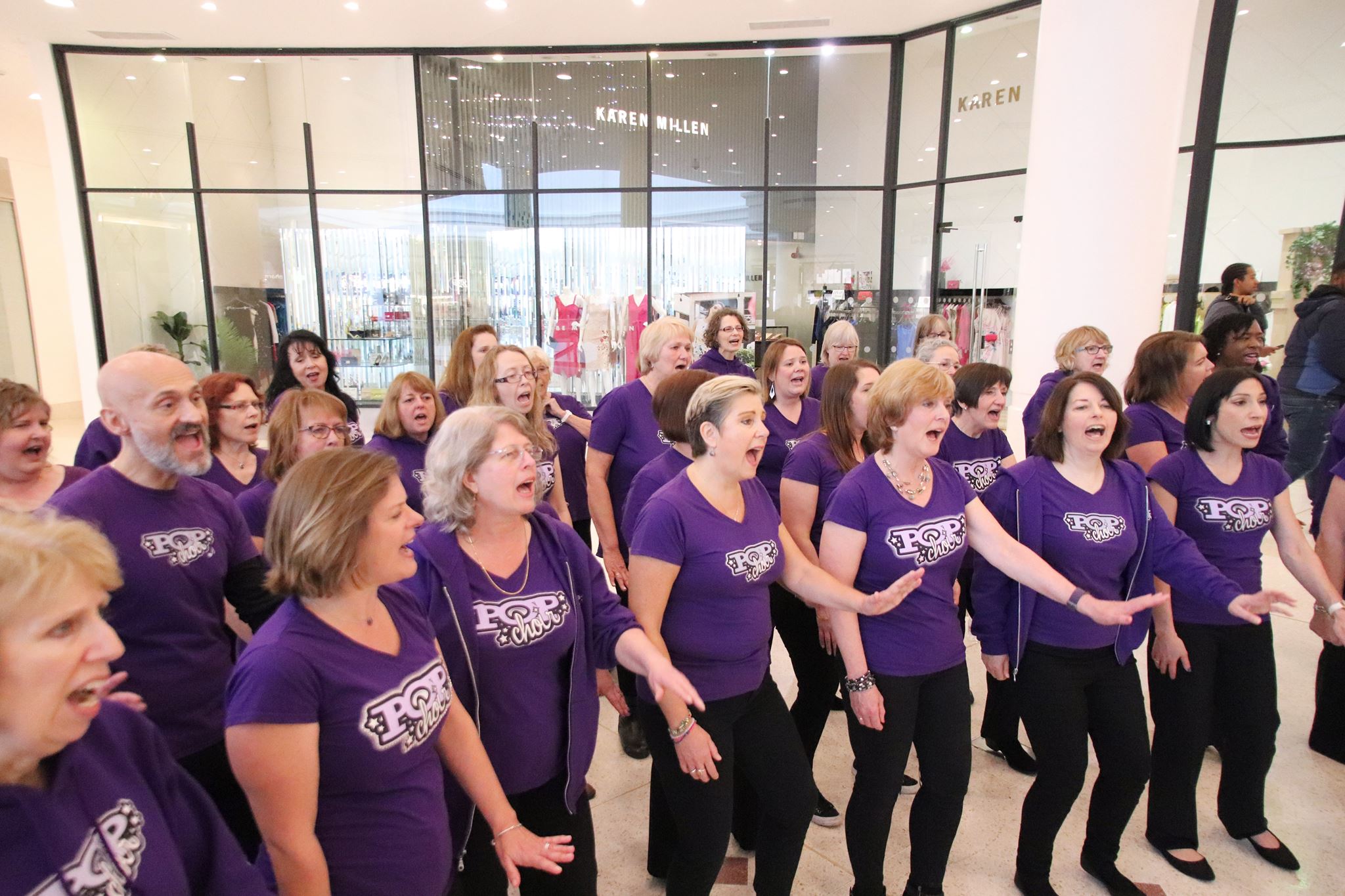 Singing for The Maypole Project
28 April 2018
This is our second year of performing for the Maypole Project and what a fabulous time we had in the Glades today.
With a large crowd gathering to hear us, we sang for a full hour while the volunteers from the charity collected for their fundraising day, and the buckets were certainly a great deal heavier by the time we'd finished.
Thanks to everyone who stopped, listened and watched, and donated to this incredible local charity whose work is so vital for the families and children that it supports. It's always amazing to know that our singing is helping people at the same time that we're enjoying ourselves performing as well as entertaining people! Win, win, win - the best scenario of all!