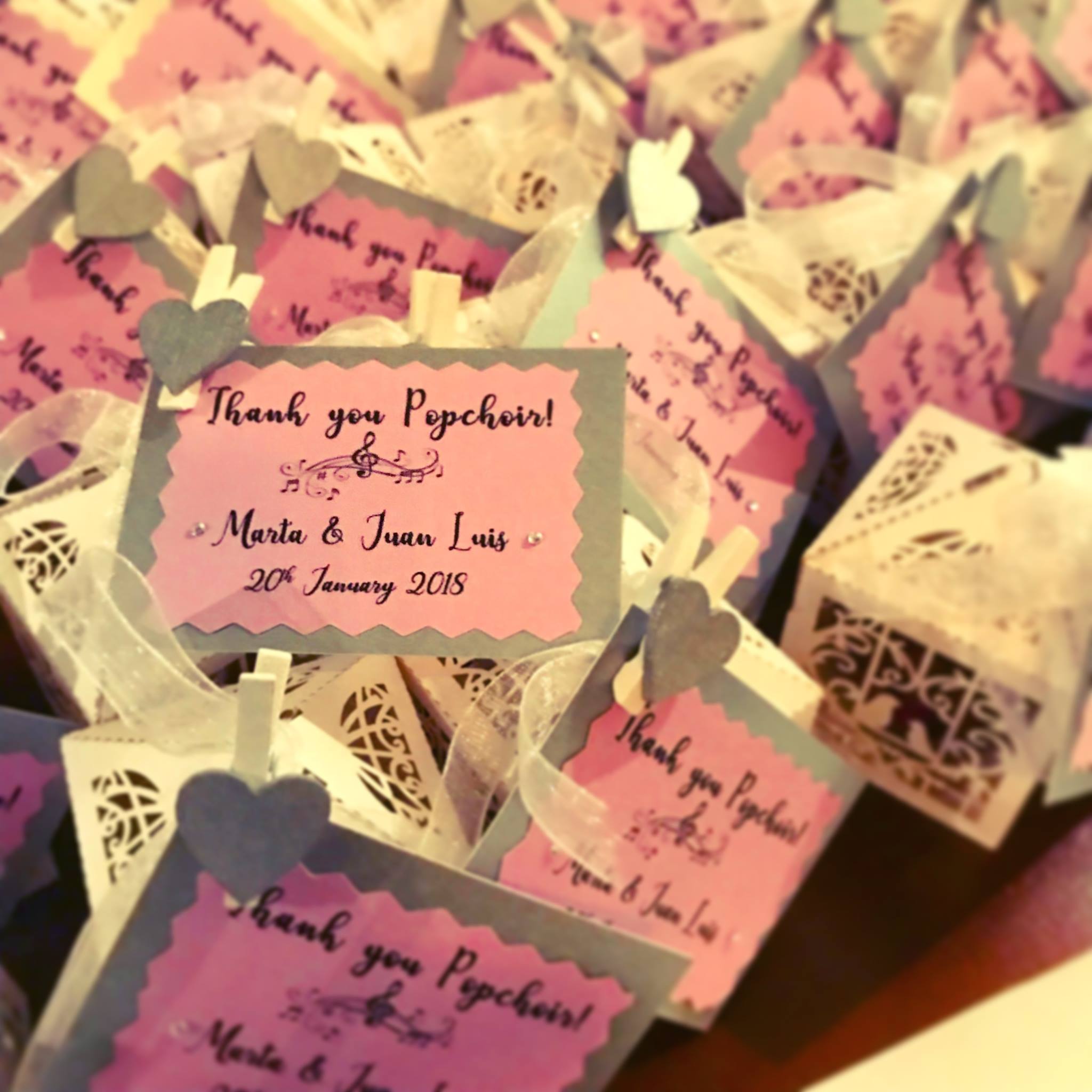 IT'S HALF TERM!
08 February 2018
We've had a fantastic start to the year and our regular choir rehearsals have helped everyone get through the gloom and wetness of January! We've been singing songs that leave us feeling warm and happy and there really is nothing quite like it to chase away any winter blues.
Our spririts were lifted even more by performing at Clapham member, Marta's wedding. It was a beautiful occasion and we were thrilled to be able to keep her guests entertained while she was customarily late as well as singing her up the aisle and during the register signing. We love a wedding and this was an utterly joyous one.
Next up we're looking forward to singing for the Loughton Civic Service at the end of February followed by the Big Half and the London Marathon. (see our gig diary). And just so we're all definitely singing from the same sheet, we've managed plenty of socialising too!!
This week we're on our half term break - so there are NO rehearsals on Monday 12th, Tuesday 13th or Wednesday 14th EXCEPT in West Hampstead, where choir will be running as normal due to it's cancellation last week.
Wishing you a good break and hoping you can keep warm, dry and away from the flu!
We'll see you back at Popchoir in the week beginning 19th February.