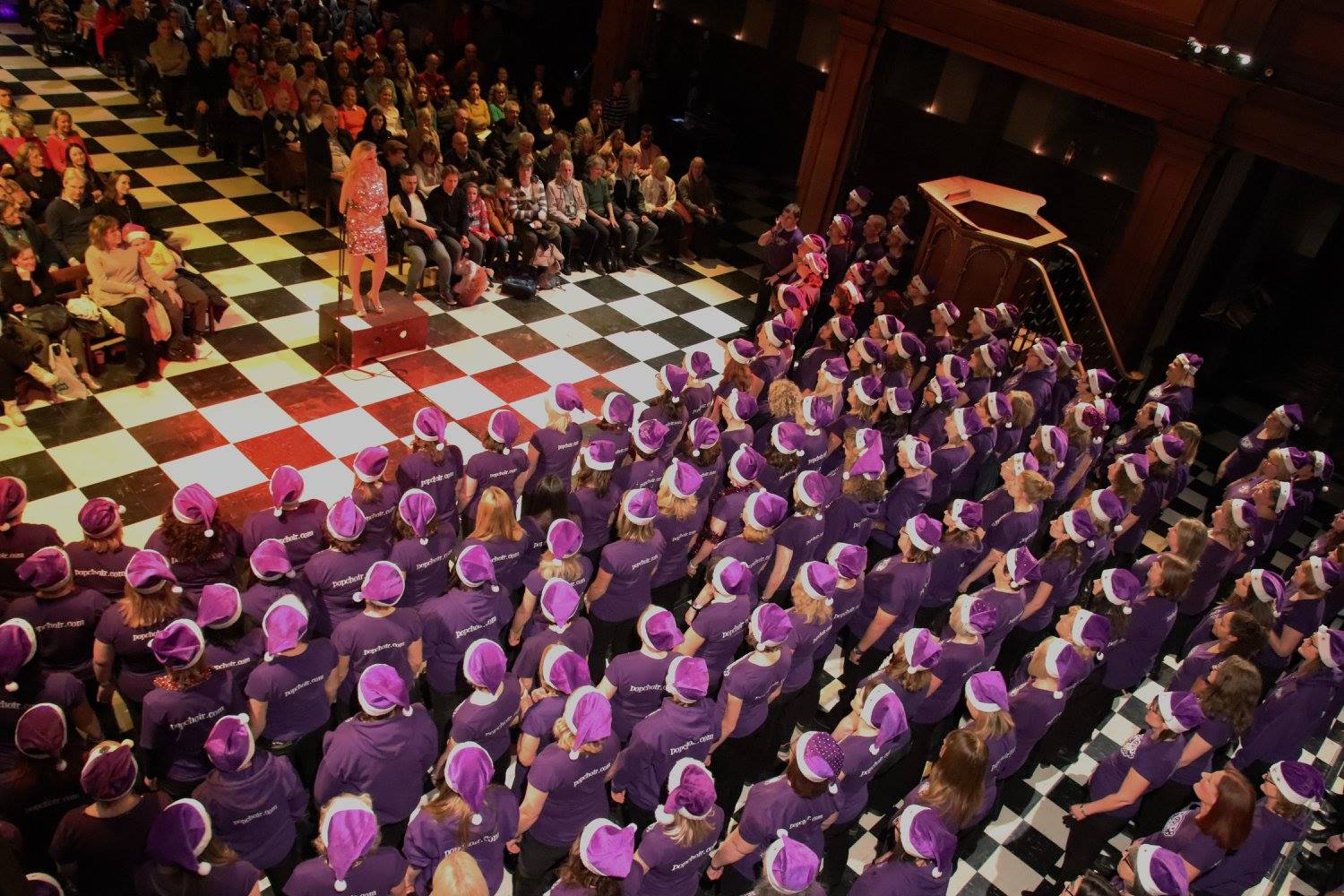 Christmas Concert in aid of London's Air Ambulance
16 December 2017
A fantastic festive fundraising night!
Over 200 Popchoir members were in St Andrew Holborn for our charity concert in aid of London's Air Ambulance. We have been supporting them all year and were delighted to put on an entire event to support the incredible work that they do. The smell of mulled wine wafted tantalisingly through this beautiful St Christopher Wren church and with that to warm our audience (and us) plus an hour of jollity as we crammed all our favourite Christmas songs into the programme, there was a very festive spirit inside!
We had a fantastic night and have raised an amazing amount of money for LAA (total to be posted in due course).
Thank you to everyone who came and sang and to everyone who came to watch, listen and support us.
You're all on Santa's 'Nice' list now!