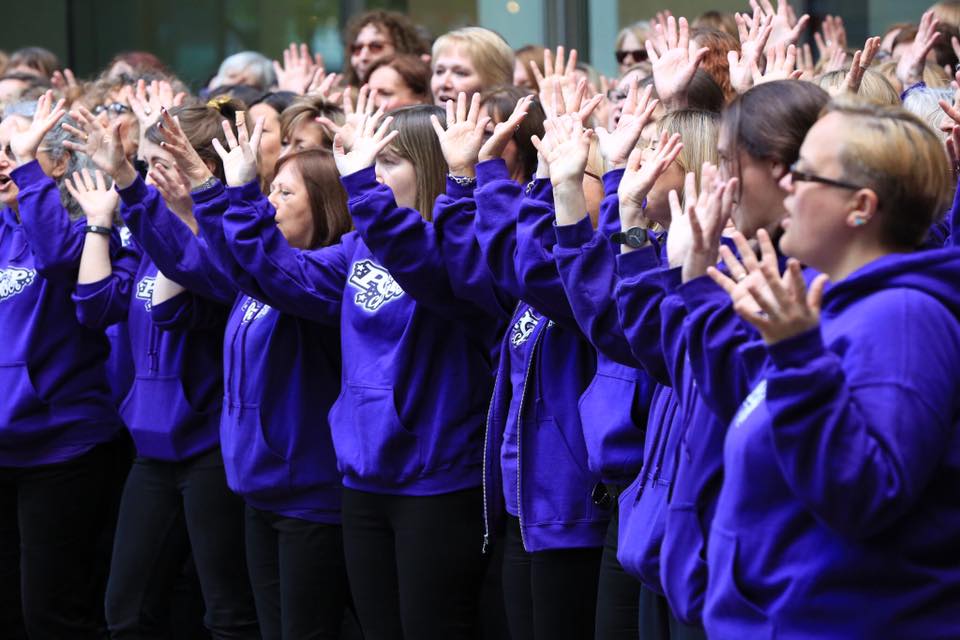 Choirs in the community!
13 November 2017
Our lovely choirs have been out supporting their local communities this week.
In Chislehurst the whole choir sang for some of our more senior citizens when they gave a performance at Newman Court in Bromley. So wonderful to be able to bring such huge enjoyment to everyone. It was a truly lovely evening.
Our Launceston choir have also been out and about, singing at the MIND quiz night in Lamerton last week. A great time had by all, wonderful singing and a fun quiz raising lots of money for this worthy charity. Well done everyone!