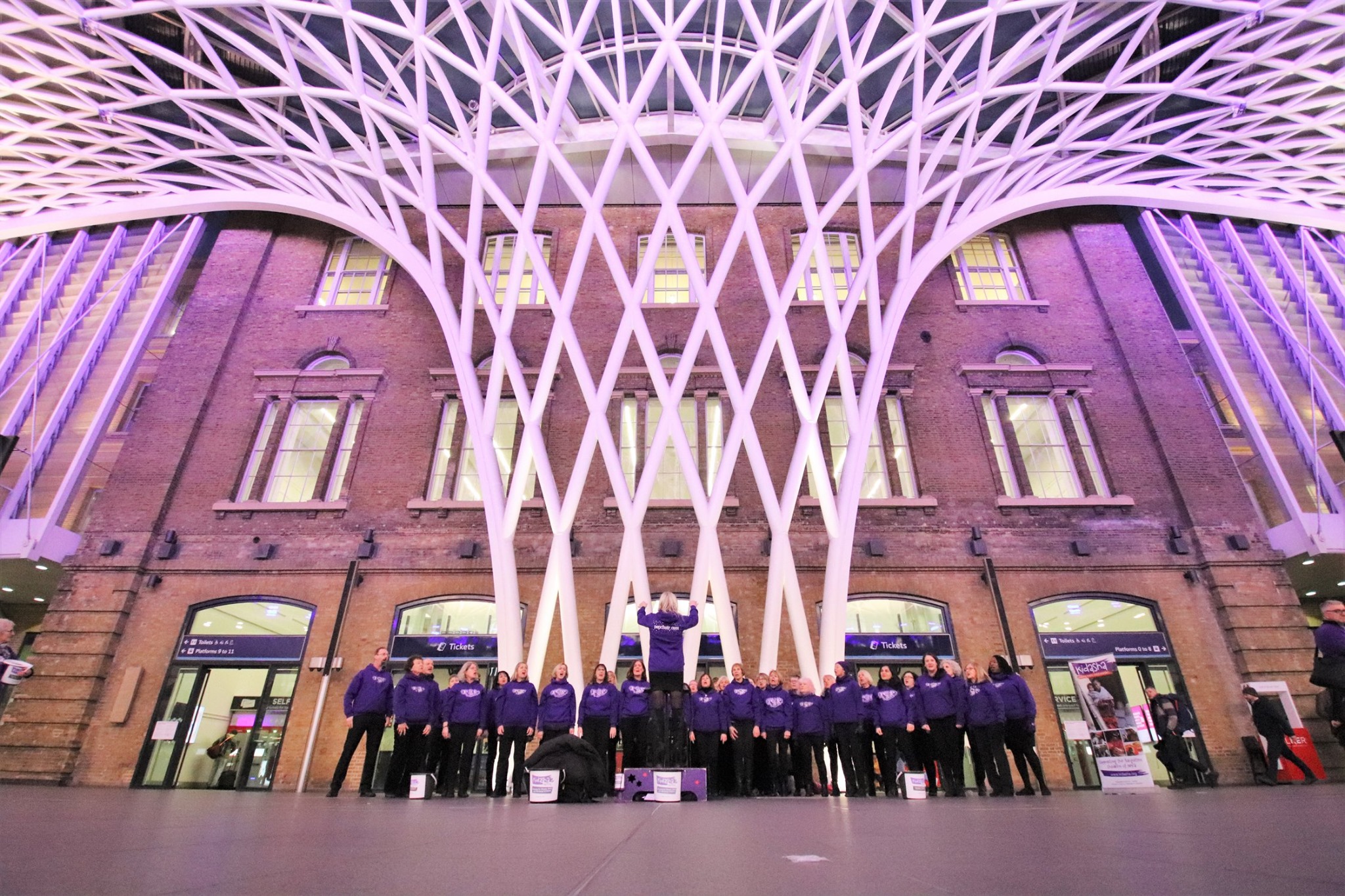 Happy Lockdown Easter!
12 April 2020
Wishing all our wonderful Members and supporters a very Happy Easter.
A strange one for all of us this year. As a choir our greatest love is to be out singing in the community raising funds for charity and bringing joy to those who hear us.
contd...
Being together, creating music, and supporting eachother is all part of what being in a choir is all about. We may not be able to physically sing together right now, but the love and community in Popchoir continues to thrive and possibly has never been more apparent or needed. We have the most amazing members and we salute you all, especially those who are working on the frontline in the NHS - our consultants, doctors, nurses and all other vital healthcare professionals. You have our love and support.

Just one month ago we were singing in Kings Cross station. A joyful 2 hours raising money for charity. We are all looking forward to that happy day when we can join together in song once more. In the meantime, stay home, stay safe and keep well.

Sending all our love till we meet again.