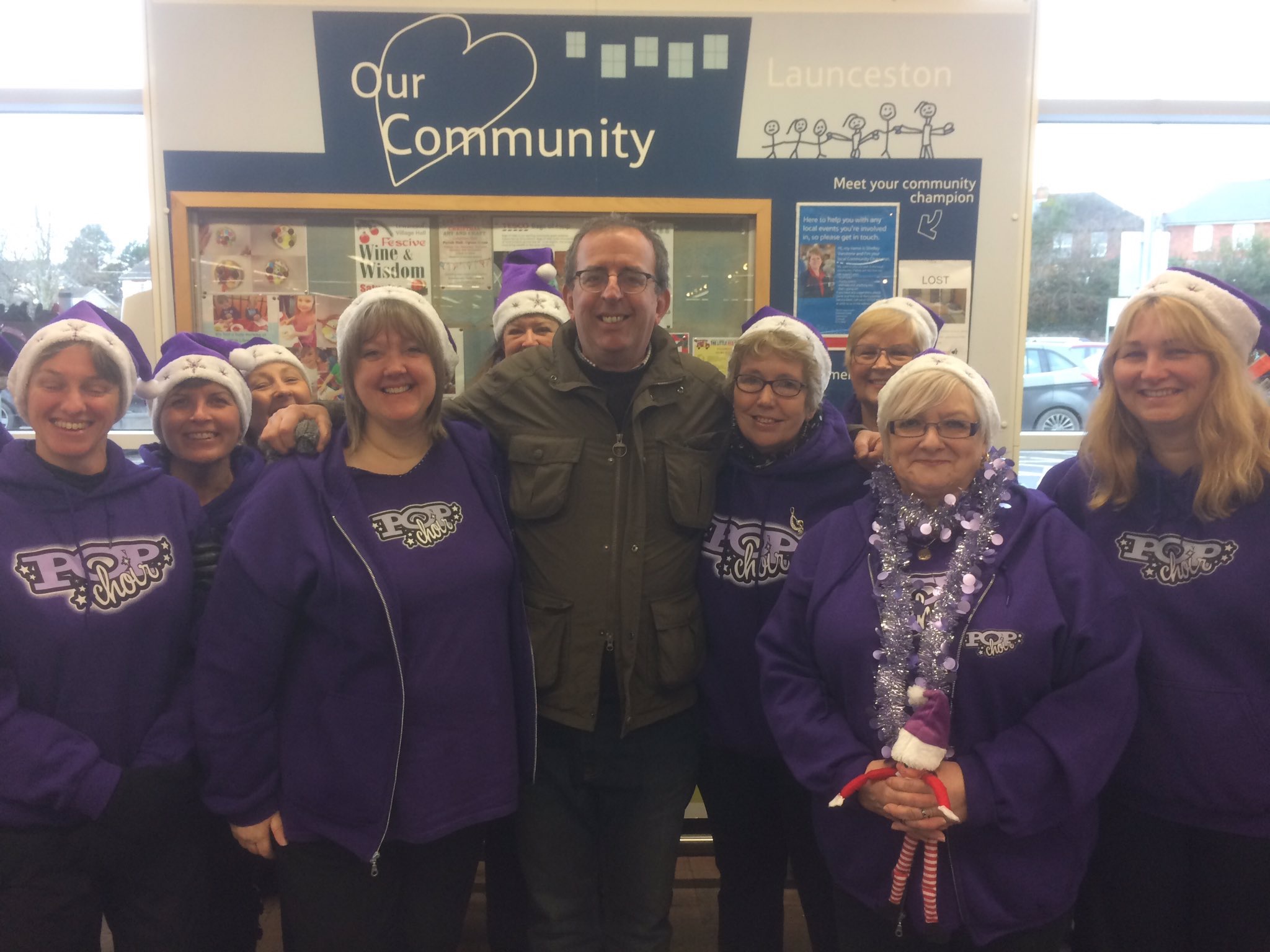 Strictly Launceston!
12 December 2017
The Reverend Richard Coles joins our Launceston choir!
Our lovely Launceston choir was out in the community again this weekend, this time singing for Tesco's charity of the year at their Launceston store. And who should stop by to say hello and join in for a quick sing? The very lovely Reverend Richard Coles - everyone's favourite dancing vicar!
A perfect warming boost to our intrepid, but cold singers and some well deserved compliments.