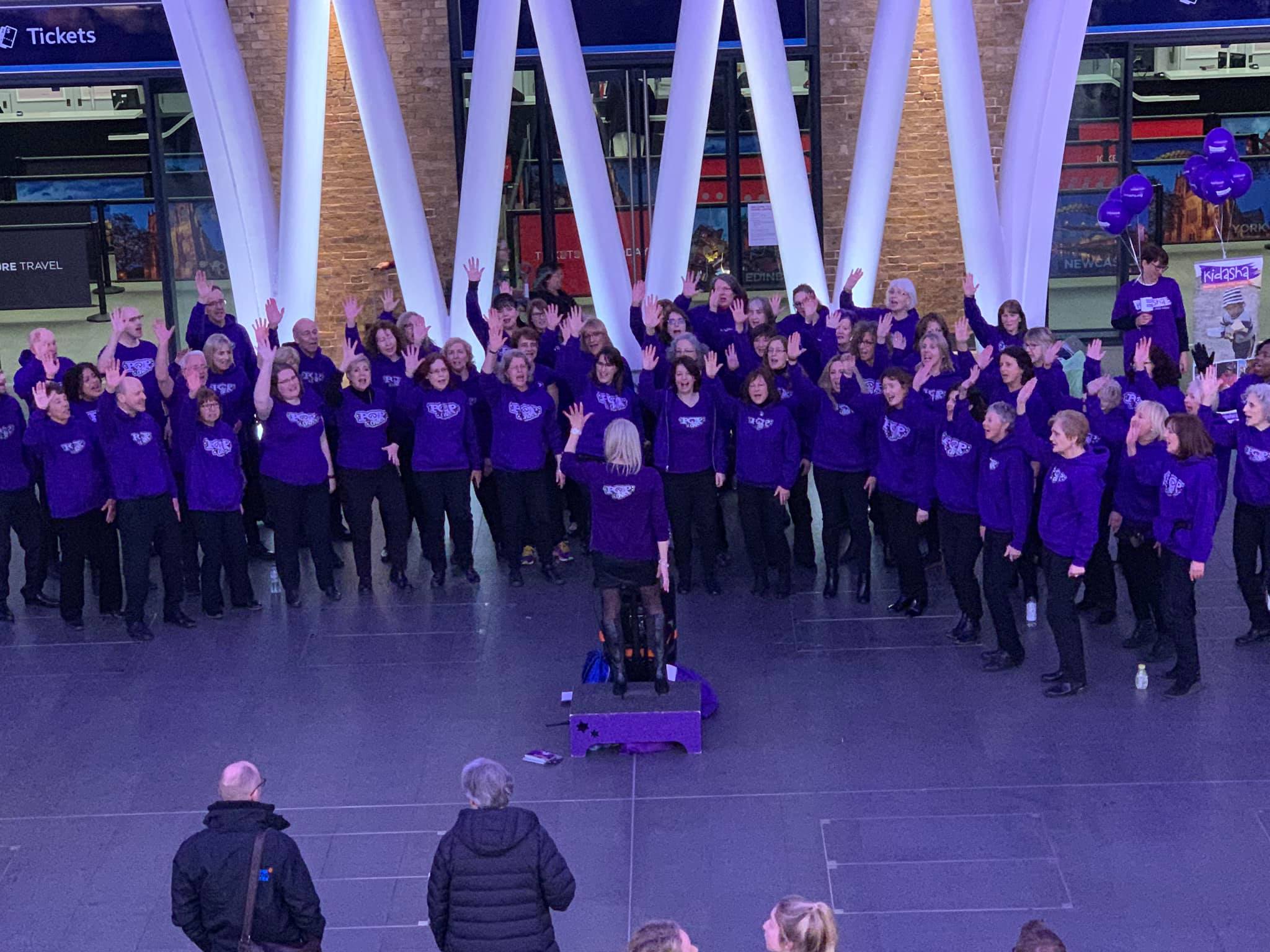 Singing for Kidasha
03 April 2019
Kidasha at Kings Cross
We had a wonderful time singing for the commuters in Kings Cross Station, in aid of Kidasha. Kidasha provide protection, education, healthcare, and the possibility of a better future to the most vulnerable and disadvantaged children in Nepal.
We received a fantastic reception from everyone at the station, and alongside some of the most engaged and enthusiastic charity collectors we have worked with, a stunning total was collected.
£2253.40!!
It was definitely all down to the Power of the Purple People!!