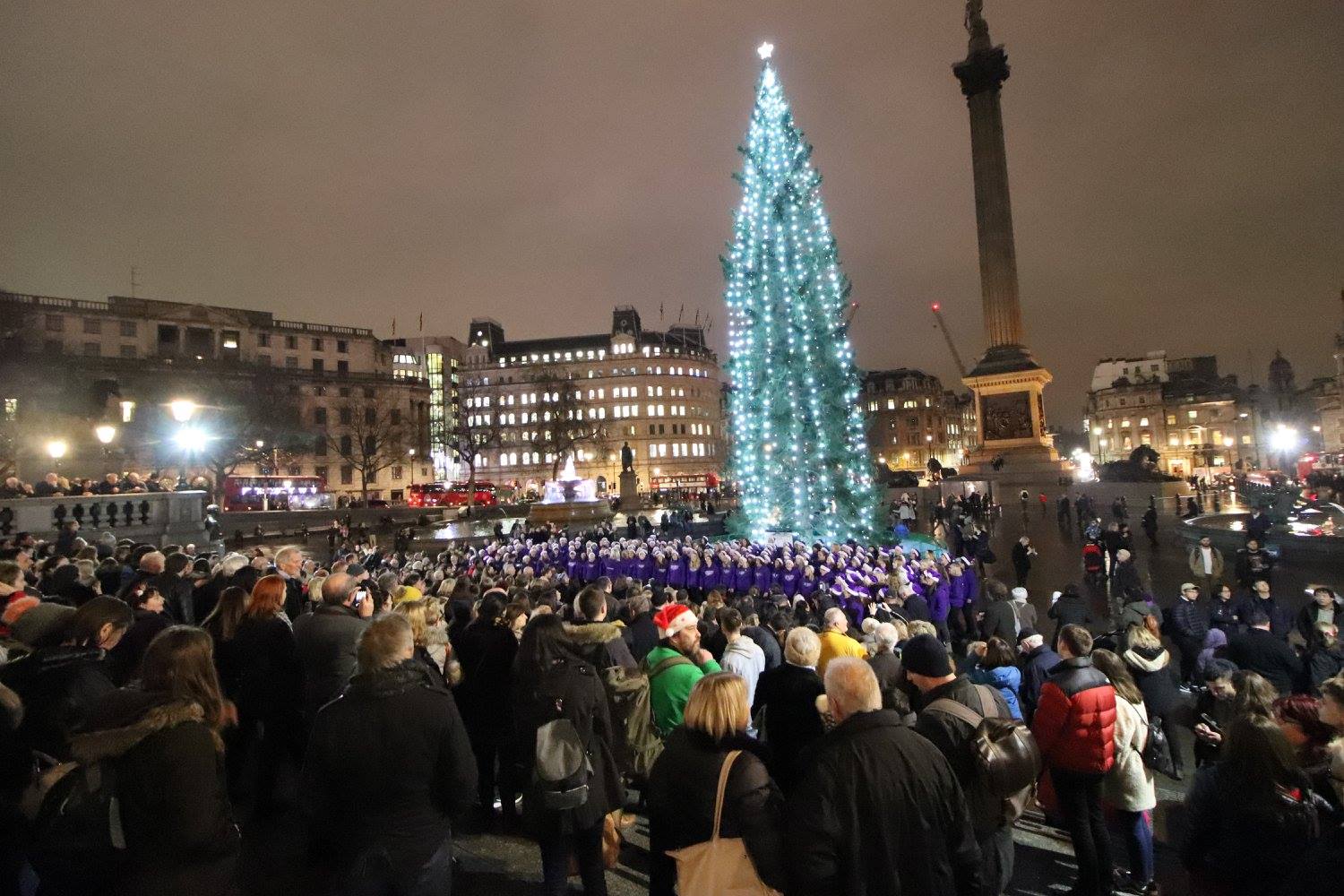 Trafalgar Square in aid of London's Air Ambulance
21 December 2017
Our final performance of 2017!
Singing in the iconic surrounds of Trafalgar Square under the famous Christmas Tree has become very much part of the Popchoir calender. For the last 4 years this has become our final outing before the Christmas break and we love it more and more with each passing year! The sea of purple created by our hundreds of members colours the square, and once again we had a crowd of around 1000 people enjoying the gig. This year we were fundraising on behalf of London's Air Ambulance and thanks to our singing and the generous donations of both the watching crowds and the passers by, we raised an incredible £663.98 in around 50 minutes! What a fantastic result!
And once again we were delighted to be able to share the event with other Londoners who were tuned in to London Live. For the third year they came down to feature our performance and to share our favourite Christmas songs with their viewers.
All in all it wa a fantastic night. The weather stayed dry (ish) and we didn't freeze either - all of which we're very grateful for!!